Like this winter, this current real estate market continues its stubborn behavior. The Truckee–Tahoe market continues to demonstrate minimal transactions and low inventory, despite springtime traditionally marking an increase in both metrics.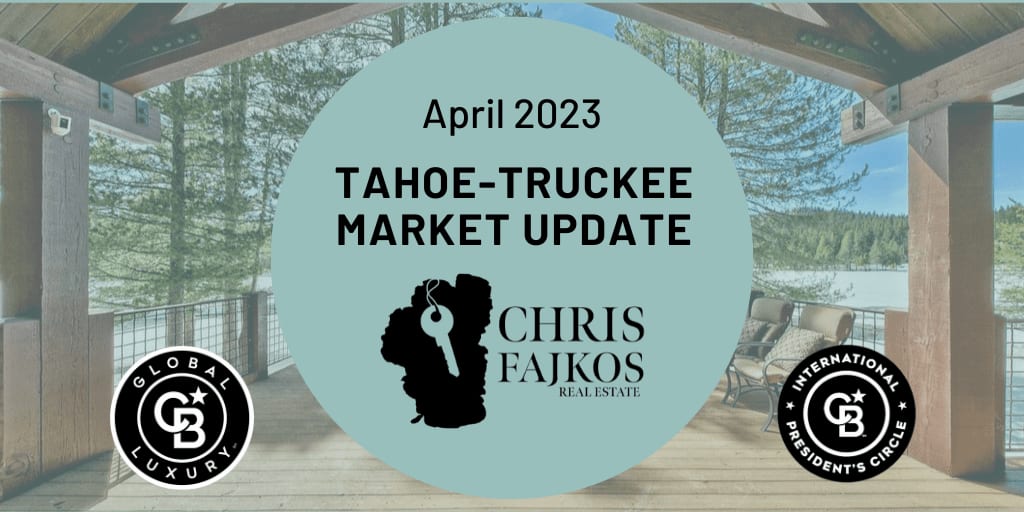 As I write this spring market update, it's dumping snow here in Tahoe; why not add another half a foot to the 2022/2023 season total of ~68 feet, right?
That said, Spring in Tahoe typically means listings season, and while there are still plenty of spring days ahead of us, we're off to a slow (and cold) start.
Month-over-Month Total Sales Transactions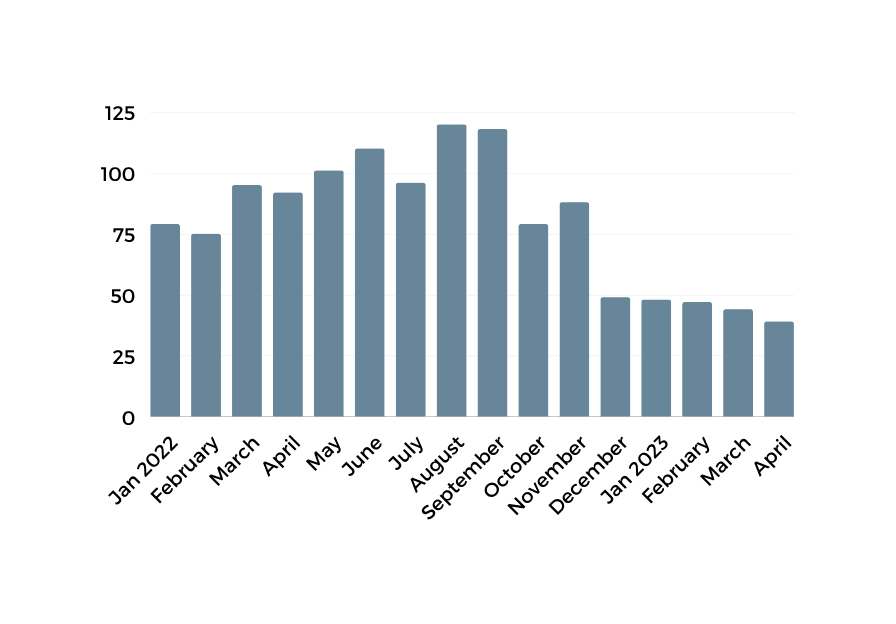 In terms of transactions, a poor turnout in the high-end resort communities helped drive the median sold price down 36% from the previous month to $870K. However, average sold/list price ratios indicated that homes also sold average ~2% below asking. Buyers: please keep that in mind since, despite it still being technically a seller's market, you do have some negotiating power.
Month-over-Month Sales Price Comparison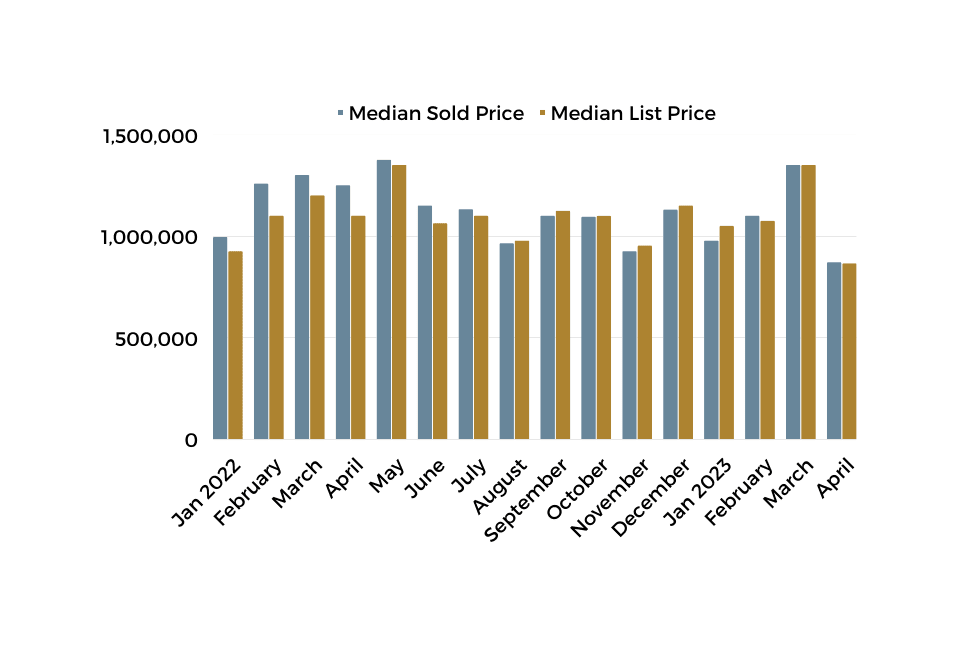 Note the staggering difference in performance from April 2022 in the above graphs, notably that this last time last year boasted 58% more transactions. Plus, homes are spending 3x more days on the market than last year. For further historical context, we're currently at just 183 sales YTD and on track to have one of the lowest transactional years since 2008.
Year-over-Year Total Units Sold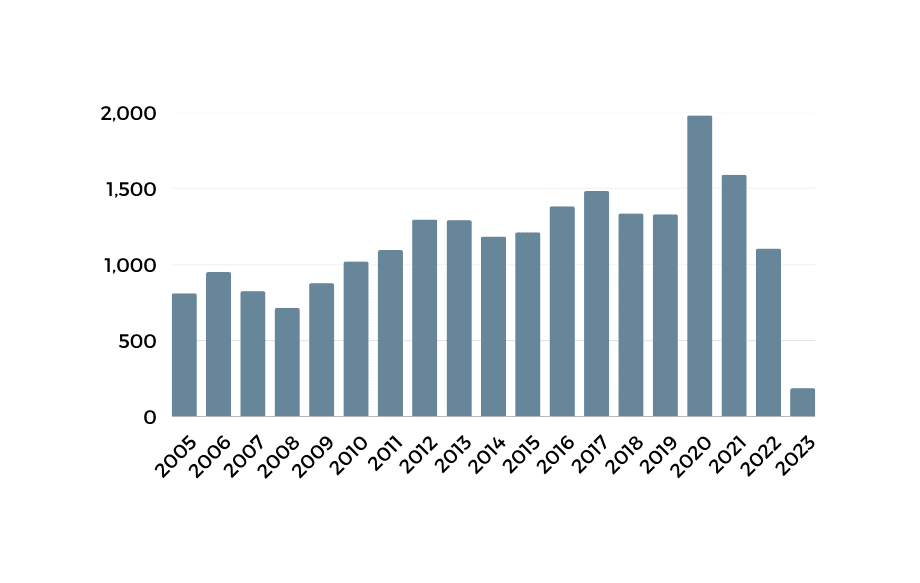 The luxury market had a stark lack of transactions for April, with only Mountainside at Northstar posting two sales, one of which was my sale of Stellar Townhome #1 (15040 Peak View Place). The other resort community that posted a sale, which was an important one, is Schaffer's Mill. The closing of 9324 Nine Bark Road marked a new record for the highest price per sqft sold in Schaffer's Mill; according to MLS records, it is now at $1,237/SQFT.
Despite the poor showing in April, there are currently 10 homes in contract within the resort communities, with five scheduled to close in May. Of those expected to close in May, two are an impressive <$5M, and one an even more impressive <$10M in
Martis Camp
(8262 Valhalla Drive).
It's once again important to note that despite minimal transactions and this month's dip in median sold prices, this mainly pertains to the absolute dearth of inventory on the market, not any failure of our greater economic system.
Remember, homeowners have a copious amount of equity in their homes and they're locked into epic pandemic rates. This is making it difficult for homeowners to come to market, less they enter a market with few choices and increased interest rates. Despite the recent bank failures, I continue to see strong Buyer demand, with unique and well-priced homes going into contract quickly, having received multiple offers and some closing above asking.
If you're a prospective Buyer, we must work together now so that I can position you in front of homes as far in advance as possible and utilize appropriate strategies to get the best price and interest rate for you. For those considering selling, now is the time to come to market. Please don't hesitate to contact me to discuss your home's value and the strategic positioning I can offer personally and through my brokerage.