The month of May saw a substantial increase in home transactions, marking the upward march of real estate transactions going into the prime summer season.
May closed out at 68 total sales, a 74% increase from the month prior, as well as a 28% increase in median sold price to the more realistic price point of $1,112,500.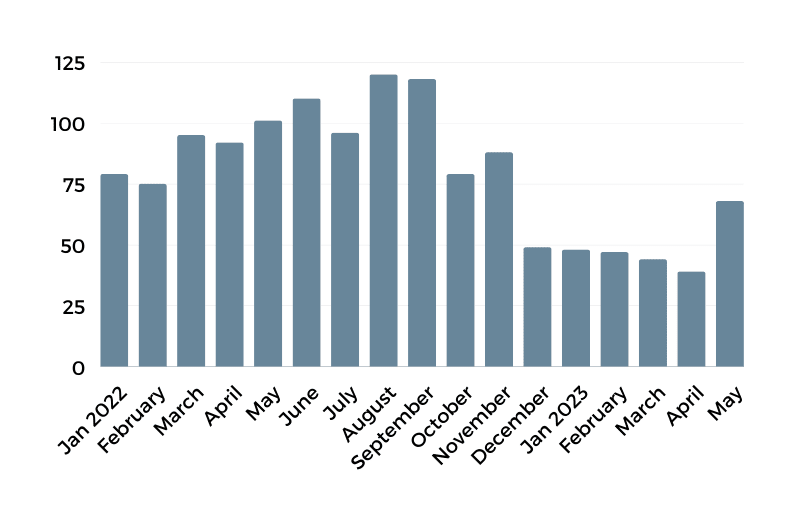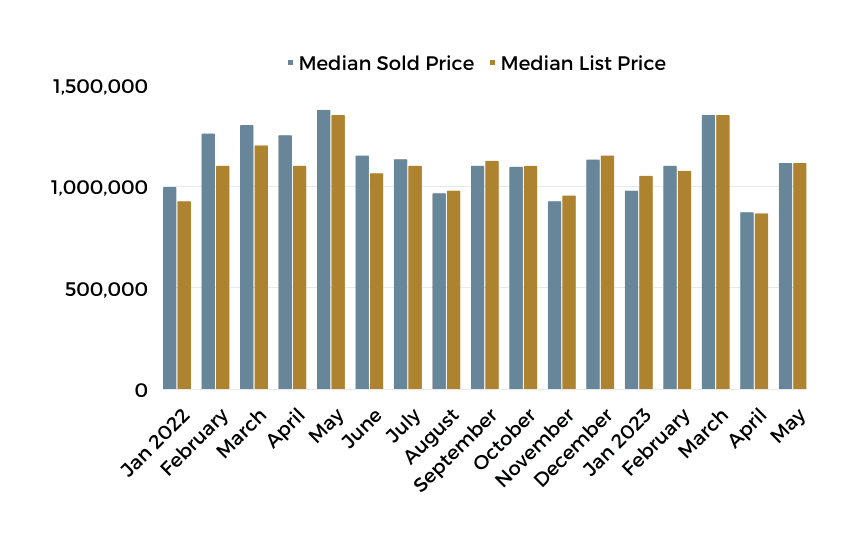 This shift back to the $1M+ median sale price was instigated by a surge in demand, low inventory, and the return of strong luxury sales, with 6 homes closing over $5M and 1 over $10M.
May Transactions by Price Point
Inventory currently stands at ~3.1 months, which represents a 44% increase for the previous month. However, demand continues to outstrip supply despite the trickle of springtime inventory hitting the market. I'm seeing homes, especially in the <$1.5M range, receiving multiple offers, going into contract within a week, and closing over asking. Historically low inventory and elevated home prices have this year projected to be one of the lowest in total real estate transactions, with only a meager 253 sales YTD.
Year-over-Year Total Units Sold
The luxury market saw substantial action in May, with yet another 8-figure property closing in Martis Camp (8262 Valhalla Drive) and 8249 Ehrman Drive going into contract.
In
Lahontan
, 13300 Snowshoe Thompson closed 7% under asking down to $5.25M after spending 89 days on the market.
Schaffer's Mill had a staggering 5 closings for the month, 3 of which were >$4M. Of interest, 9324 Gaston Court and 9305 Nine Bark Road both sold off-market, a testament to the desirability of the community.
Northstar had >$5M sale with the closing of 2221 Silver Fox, which sold $550K under asking for $5.75M. Another Stellar townhome closed up at
Mountainside
; 15004 Peak View Place closed at asking for $3.05M. Of interest, the Buyer was Pacaso the co-ownership model company.
I expect demand to remain study, if not increase, as we move into what traditionally is the busiest time of year. What remains to be seen is how exactly demand will increase to meet that insatiable demand. With homeowners locked into cherry pandemic rates, it's very hard for them to justify selling unless they're looking to fully exit the Truckee – Tahoe market. Buckle up; it's going to be a busy and competitive market this summer.