Welcome to Incline Village
Incline Village is home to only about 8,000 residents in the 21 square miles
Located on the North Shore of Lake Tahoe, Incline Village is home to only about 8,000 residents in the 21 square miles that also include the tiny sliver of Crystal Bay. Often referred to as "Billionaires Row" you'll find the likes of Mark Zuckerberg and Larry Ellison. But don't let the nickname fool you, there is a wide variety of real estate in Incline Village for all budgets and preferences. Located on the Nevada side of Lake Tahoe, some choose Incline Village for the tax benefits, but I think more impressive are the beautiful beaches including Sand Harbor and Hidden Beach which are among some of the most photographed beaches in the world!
There are many tax benefits to becoming a Nevada resident, including no personal income tax, no corporate income tax, no gross receipts tax, no franchise tax, no inventory tax, and no tax on the issuance of corporate shares (plus, no requirements of shareholders and directors to live in Nevada, and no tax on sale or transfer of shares), as well as no succession or inheritance with IRS, and low property taxes.
The Lake Tahoe Shakespeare Festival
On the Shores of Lake Tahoe
Located at the Sand Harbor Amphitheatre on the shores of Lake Tahoe, the annual Shakespeare Festival is truly a one-of-a-kind experience. Grab a picnic basket and bottle of wine and settle in for a world-class production with a Lake Tahoe sunset as your backdrop. The amphitheater also hosts performances by the Reno Philharmonic Orchestra, Chautauqua, Reno Jazz Orchestra, Pacific Mambo Orchestra, and the Sierra Nevada Ballet.
The Incline Village Championship Course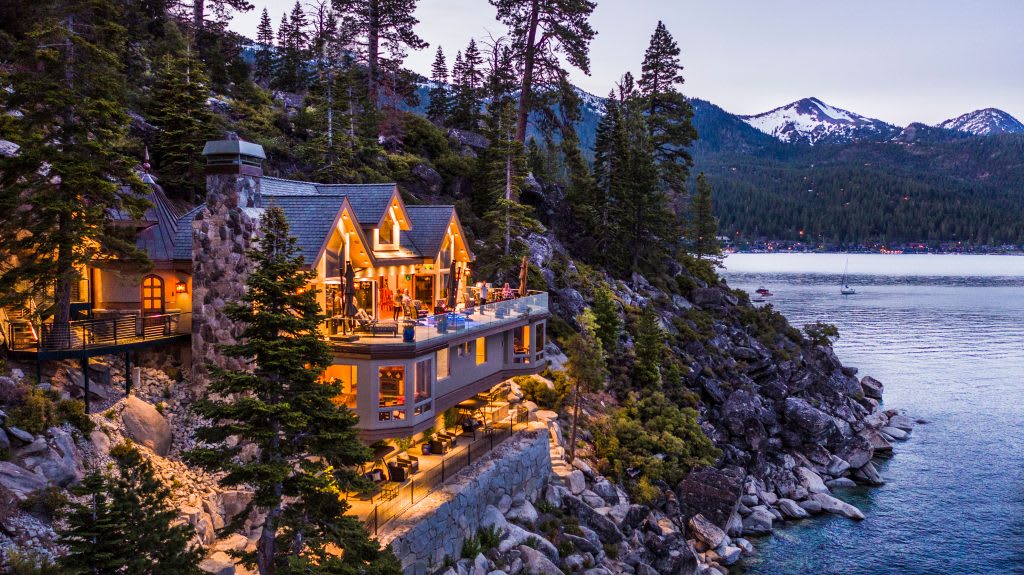 The Incline Village Championship Course recently received three prestigious rankings on the Golfers' Choice 2022 lists. Over 320,000 golfers submitted feedback to rank the top 50 out of over 3,000 public courses in the United States and The Championship Course ranked #17. In addition to the overall ranking, golfers assessed the courses in several subcategories including conditions and layout. The Championship Course ranked #2 for conditions and #3 for layout.