Welcome to Mountainside
The only true ski-in/ski-out properties in Truckee
In all of Truckee-Tahoe, you can't get any closer to the ski runs (and bike/hike trails in the Summer) than at Mountainside. Nestled in the woods high above Northstar California is Tahoe's only true slopeside community, Mountainside. Also included in these listings are all Ritz-Carlton, Lake Tahoe condos, which are also true ski-in/ski-out residences at Northstar.
6 Distinct Homesite Options
Mountainside is broken up into 6 distinct real estate options:
M25 – 25 large custom homes in a gated enclave with sweeping views of the mountains and valley alike and optional features like ski huts and outdoor dining areas.
Trailside Townhomes – Just down from the Ritz-Carlton these 16 townhomes sit right below the Northstar Gondola and offer tranquil outdoor living with contemporary interior design.
Home Run Townhomes – Sitting right on Northstar's Home Run trail, these 16 townhomes are as large as 3,200 sq feet, 2 large car garages, and are a skiers paradise for ski-in/ski-out ease.
Stellar Townhomes and Stellar Residences – Just 17 opportunities to be a Stellar owner (11 townhomes and 6 residences) offering energy-efficient slopeside living and bringing the best of the outdoors right into your living room.
Boulder Residences – The newest kids on the block, the Boulders are 3 different residences with three different floor plan options, all with expansive outdoor living space and spectacular views.
Amenities and Lifestyle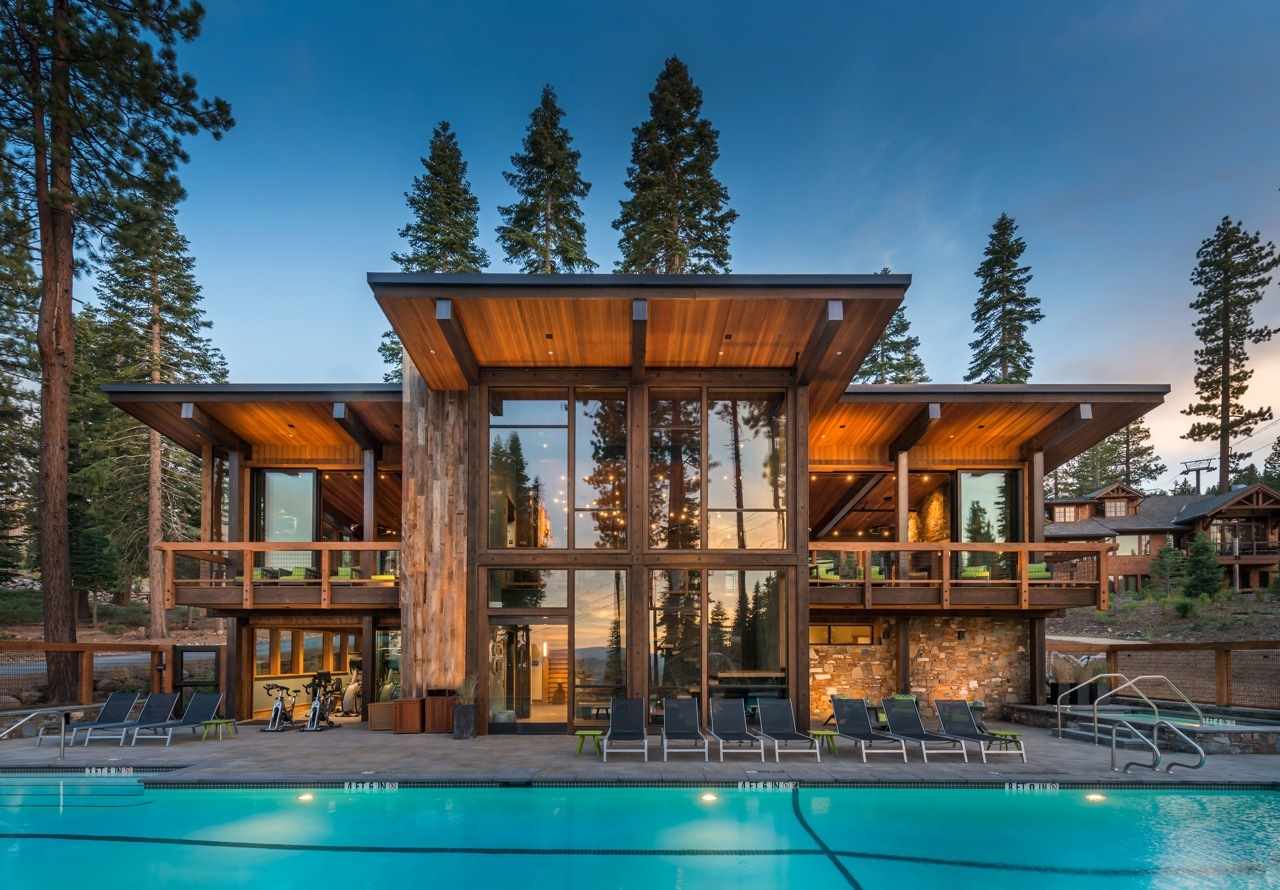 All Mountainside residents get access to the Tree House, Yoga Studio, Play Acre, and Outfitter private concierges who can help with travel reservations, ski/bike lessons, food delivery/dining reservations, and personalized vacation planning. Another unique amenity is the three 500 sq. foot Rendezvous Cabins for when you need extra space for visiting family and friends.